Reta Engelking – Owner / Founder
Reta lived in the town of Waukesha before moving to Brookfield, after raising 2 children and leaving the corporate world. Reta choose to start cleaning homes, soon she needed to add personnel. Reta cites that she gets the greatest satisfaction from her job by helping others! The elderly are relieved of difficulties in cleaning their home, doing laundry, and putting items away! Busy moms have more time for their families, fun things, and relaxing.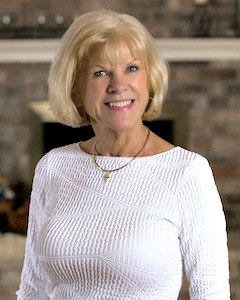 Dena – Manager
Dena started with us in November 2003. Her eye for detail and her commitment to customer satisfaction are only some of the reasons she is so well liked. Dena enjoys being with her family, especially her husband and daughter. She also enjoys their three dogs and volunteering at the Waukesha Human Society.
Monica – Trainer / Supervisor
Monika joined our team in January of 2011, with a wonderful sense of humor and a matter of factness. She understands exactly what customers' needs are due to her determination to learn,  and her attention to details. Monika communicates the customers' needs with the office and follows up to ensure customers are satisfied. Monika, now a trainer and supervisor, is married and a mother of two. She enjoys family, cooking and playing with her dog.
Jackie
Jackie left her employer of twelve years to join Cleaning Maid Affordable LLC and we are happy to have her. She has proven to be responsible, great at customer service, and very committed to making sure customers are happy with our service. Jackie is engaged, and her fiancee has a seven year old daughter. Jackie enjoys boating, running, family time, and her new kitten.
Mary
Mary joined us in August of 2013 working part time. She flew through training with outstanding reports and performance. She is full of energy, a great communicator, and interacts well with customers and staff. Mary spends a lot of time with her family, playing and walking her three dogs.
Nicole
Nicole joined us in August 2012 she was referred to us by a prospective client. Nicole is experienced as a cleaning professional, she learned our cleaning method immediate. She is also conscientious to all our customer's different needs and will do everything to make sure the client is happy. Nicole has a daughter, is a single mother and they have a new puppy.