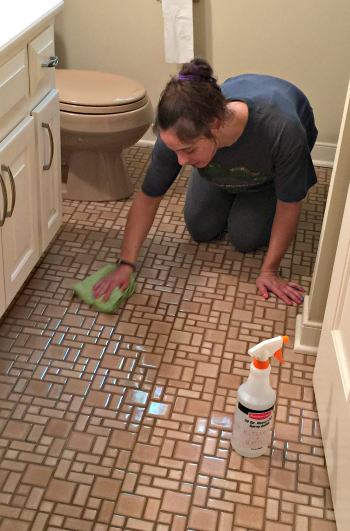 We think our clients deserve great service as a matter of course so we don't expect to receive a pat on the back every time we clean a home. However, when clients do take the time and trouble to congratulate our staff on taking that extra step we like to share. Below are a few of our recent testimonials.
CLEANING MAID AFFORDABLE IS SO ACCOMODATING TO MY SCHEDULE.
Dear Reta, thank you for all the help you give us all year long! We especially appreciate the way you accommodate our needs when we travel or have guests over. You and your team are truly wonderful.
– Rochelle S., Elmbrook, Wi.
CLEANING MAID AFFORDABLE ALLOWS ME TO ENJOY THE SUMMER!
Reta, Thank you for making my kitchen shine and my stove looks brand new. The work that Cleaning Maid Affordable does is making my summer a joy; I've been able to spend more time outdoors doing gardening and spending time with the kids.
– Char K., Pewaukee, Wi.
WE'VE BEEN WITH CLEANING MAID AFFORDABLE FOR YEARS!
Hi Reta, we wanted to send a note of thanks for all the help you give us all year long. Your company has been cleaning our home for many years now and we couldn't be happier. We appreciate the numerous times you go through rescheduling to accommodate our needs.
– Bob S, Brookfield, Wisconsin
CLEANING MAID AFFORDABLE SENT ANGELS TO CLEAN MY HOME!
I don't know which team of angels you sent to my home yesterday but I cannot thank you enough! I want you to know how much I appreciate the great job you're doing. I almost called you to cancel our last cleaning becuase the house was in such bad shape and I was so embarrassed. I didn't have your number on me and forgot to call. When I came home that evening everything looked amazing and I almost started to cry. I'm having a really busy time with work and not able to keep up with the house. I get a huge lift from walking into a beautifully clean house on Friday nights. Thank you! – Anne, Waukesha, Wi
THANKSGIVING THANKS!
At this Thanksgiving time, we'd like to thank you so much for all your hard work and attention to detail that you and the team do every week. We are so thankful to have found you and your company to clean our home. Please give our thanks to everyone.
– Susan, Elm Grove, Wisconsin
MY HOUSE LOOKED THE BEST EVER!
Reta, just a quick note to let you know how pleased I am with the cleaning you and the team did at my home – I can honestly say it looks the best it's ever looked. I look forward to continued service from Cleaning Maid Affordable.
– Mike, Brookfield, Wisconsin